Day 104.2: Lower 9th Ward and Holy Cross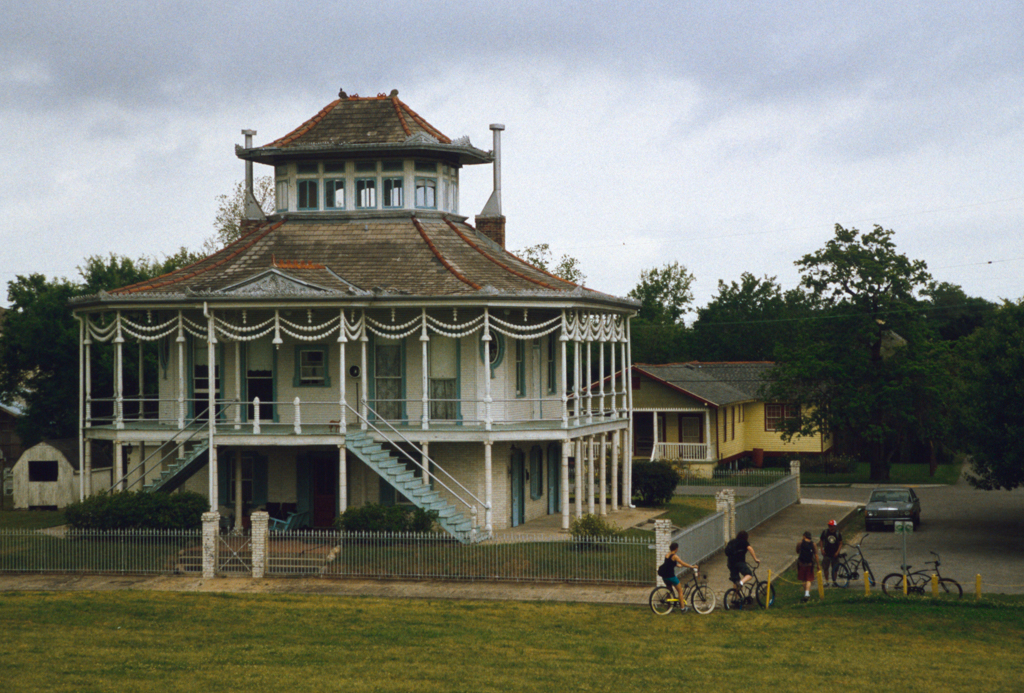 Day 104.2: April 14, 2014: Lower 9th Ward and Holy Cross, New Orleans
The exploration continues. After passing through the Bywater on our bike ride, we headed out along the levee past the abandoned naval complex and out across the bridge to Holy Cross in the Lower 9th Ward. While this area of the Lower 9th Ward wasn't flooded as badly as the areas north of Claiborne, most of the area was still left under at least a couple feet of water when these levees along this industrial canal failed after Katrina hit.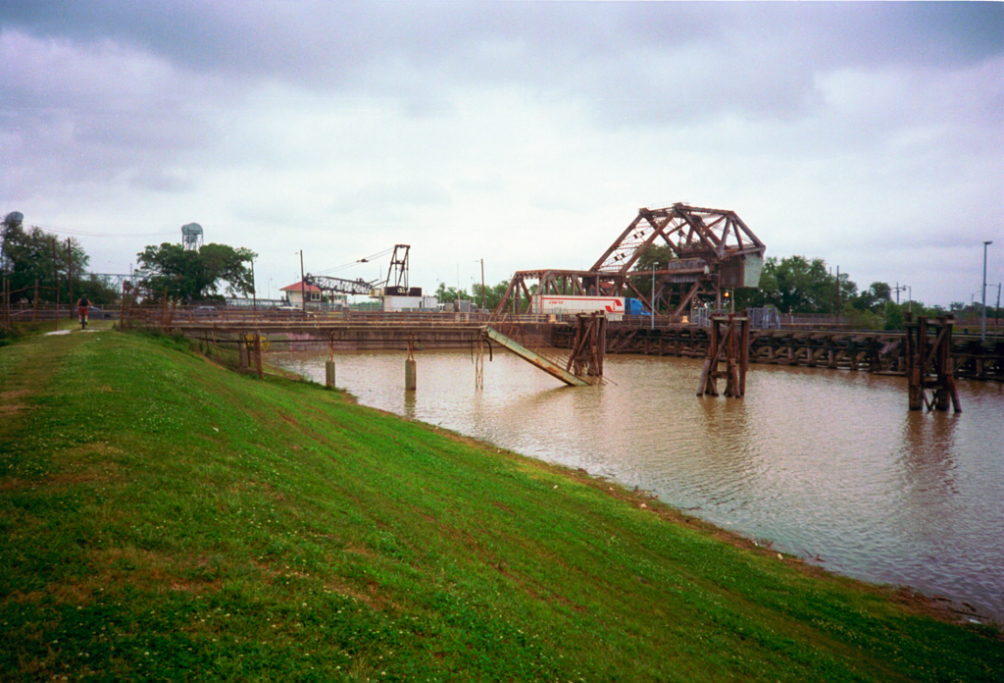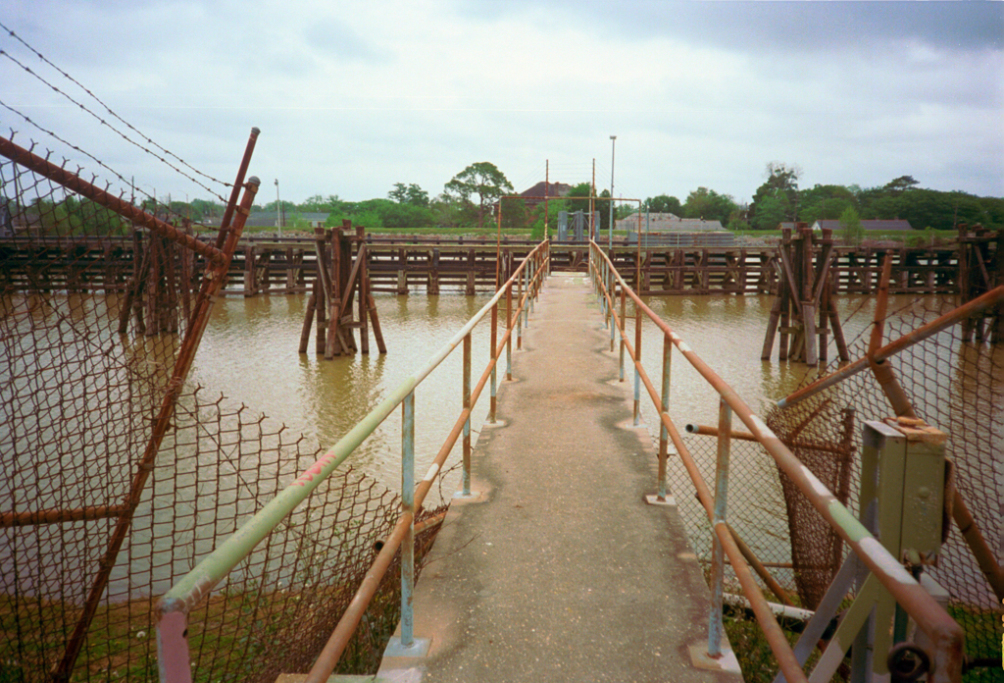 There were also some awesome little walkways and tunnels around this canal that I wish I had time to explore. 🙂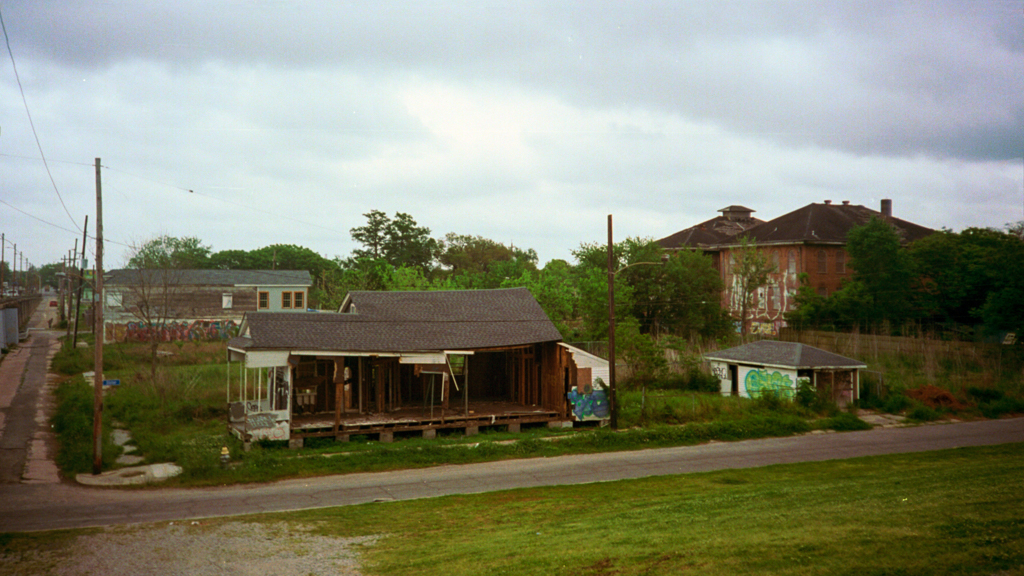 Crossing the bridge, we came upon the first signs of the flooding nearly 9 years ago. This house next to the canal was in ruins, while the former Holy Cross school sits abandoned and graffitied in the background to the left. Most of the area has been rebuilt, however, and the spirit of recovery is evident even in those that have not. I didn't get a photo, but a half block or so down from here was an empty foundation, presumably the site of a house lost to the floodwaters. I got the feeling that the owner didn't want this to be a sad sight, however, but one of hope. While the foundation was empty, the yard was well kept and the front gate decorated in a welcoming way. Even though the house was gone, the owner had clearly not forgotten it, and seems to be on the way back home to this spot someday. I sure hope they make it.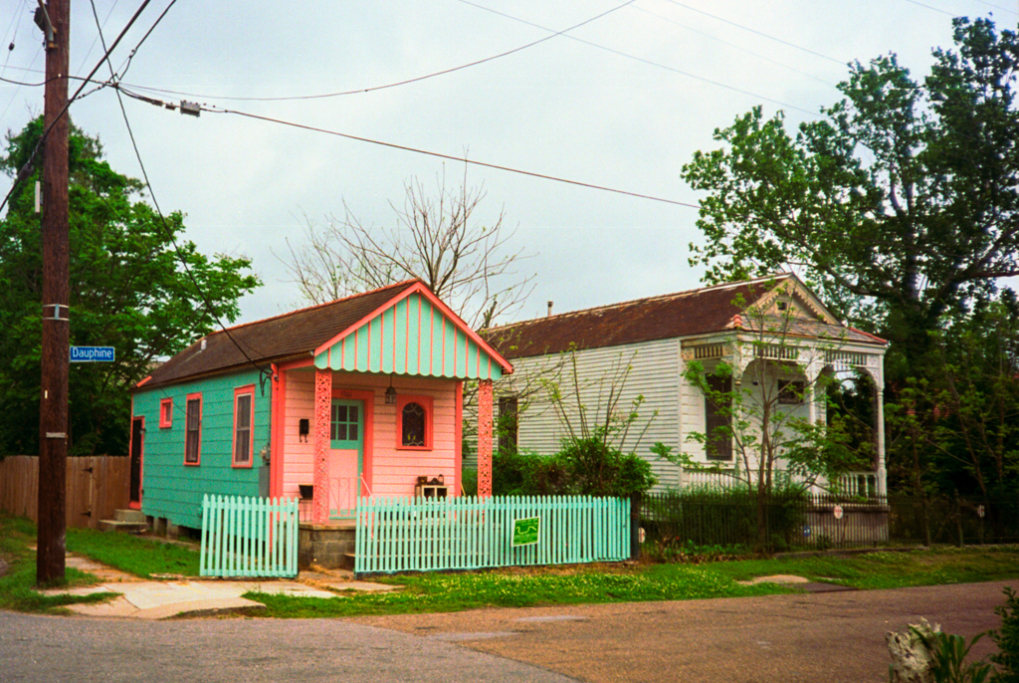 On, other streets, farther from the levee, you would never know what happened here almost a decade ago. Out here, brightly colored and intricately decorated houses are as welcoming as can be.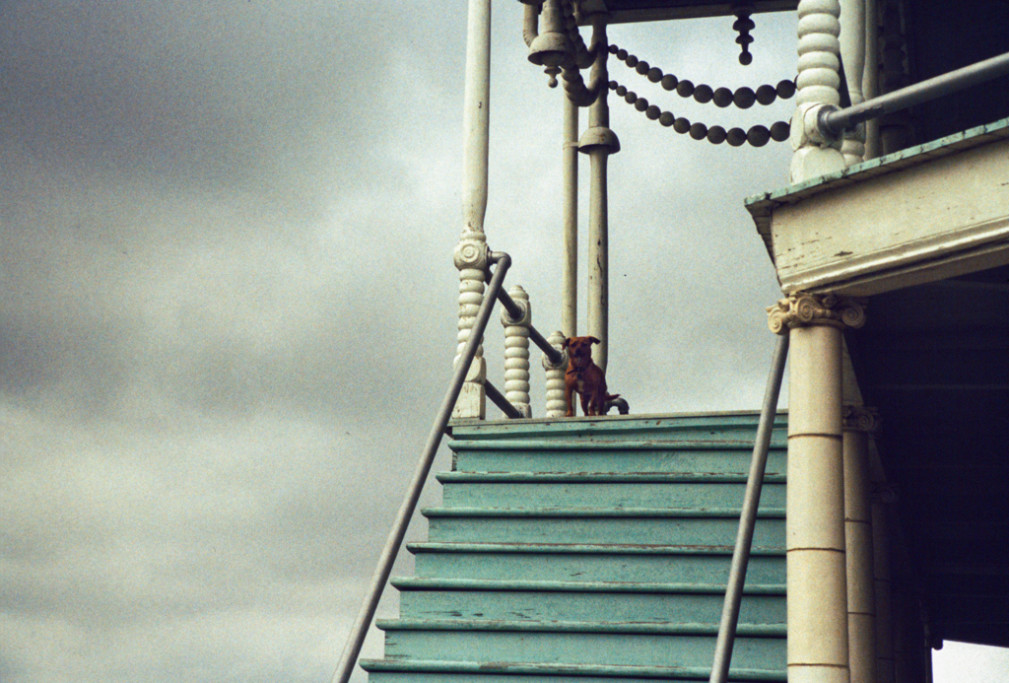 We even met a friendly little pup on the steps of one of the Doullot steamboat houses by the river. I wish the rain hadn't cut our journey short: So much was left unseen. I will have to come back for another round, New Orleans.
(Kodak Ektar 100 in the Canon Sureshot A1 and Rollei CR200 in the EOS3)