Omega Station Kaneohe, Lost to Time and Fog in the Haʻikū Valley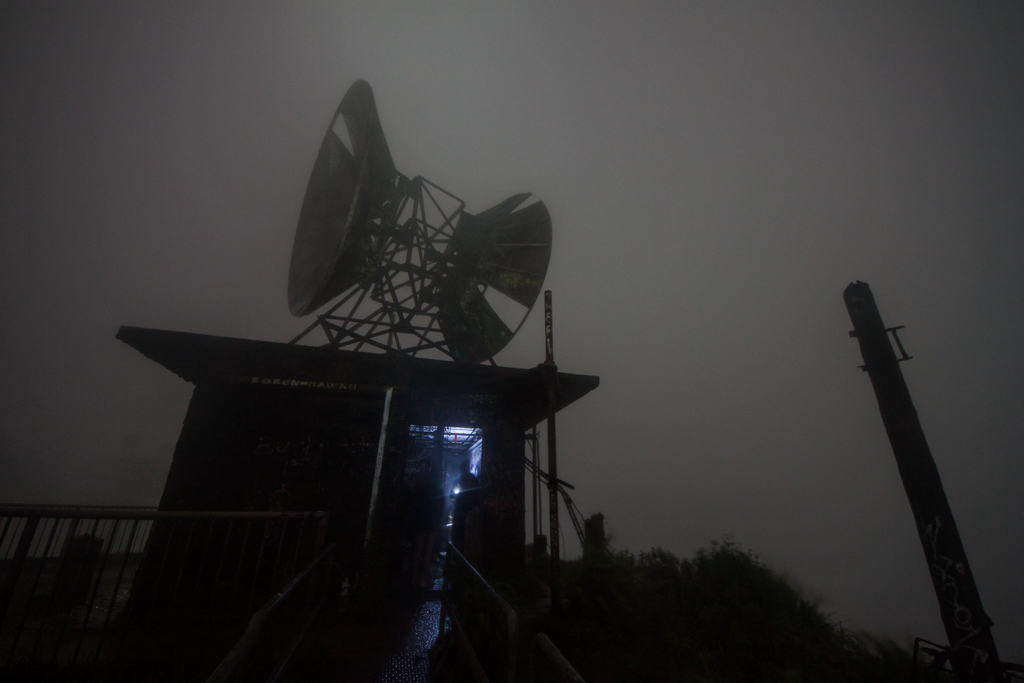 A ghost of the past, the eloquently named Communications Control Link Station stands as the only shelter on a foggy, rainy night, high above the Haʻikū Valley on Oahu. Technically illegal to reach, and accessed by a strenuous pre-dawn climb up a series of ship ladders bolted to the valley walls, the hike to the top is not for everyone, but if you dare to climb, you'll be rewarded in the end.
Having started at 2am to avoid any complications reaching the site, I was left with quite a bit of time to hang out in the CCL station, waiting for sunrise with a crew of compatriots from all ages and walks of life. From the travelers like myself who didn't want to miss this on our visit, to the local  who claimed to enjoy a morning run up the stairs several times a week, carrying bags to haul down any trash she might find on her way out, everyone I met at the top was cheerful, appreciative, and respectful of the site.
Years after my visit, and over a decade since the stairs were intended to be opened to the public, this amazing hike remains officially off limits, threatened by government bureaucracy and NIMBY neighbors preventing development of legal access routes. There has been talk for years of opening up access for a fee or else tearing the stairs down entirely at great cost, but little seems to have changed. For now, there remain two options to access this treasure: hike the legal back way from the Moanalua Valley, or take your chances at finding a route to the bottom of the stairs and getting there before the guard shows up for duty. I will refrain from making any specific recommendations here, but if you do make it to the stairs, climb carefully, and be sure to enjoy the moment; It's truly something special.
I hope someday to hear that the access issues have been resolved and a legal means of visiting these public lands initiated, but given the pace of things so far, I won't hold my breath.