1,000 Ways To Spend A Friday Night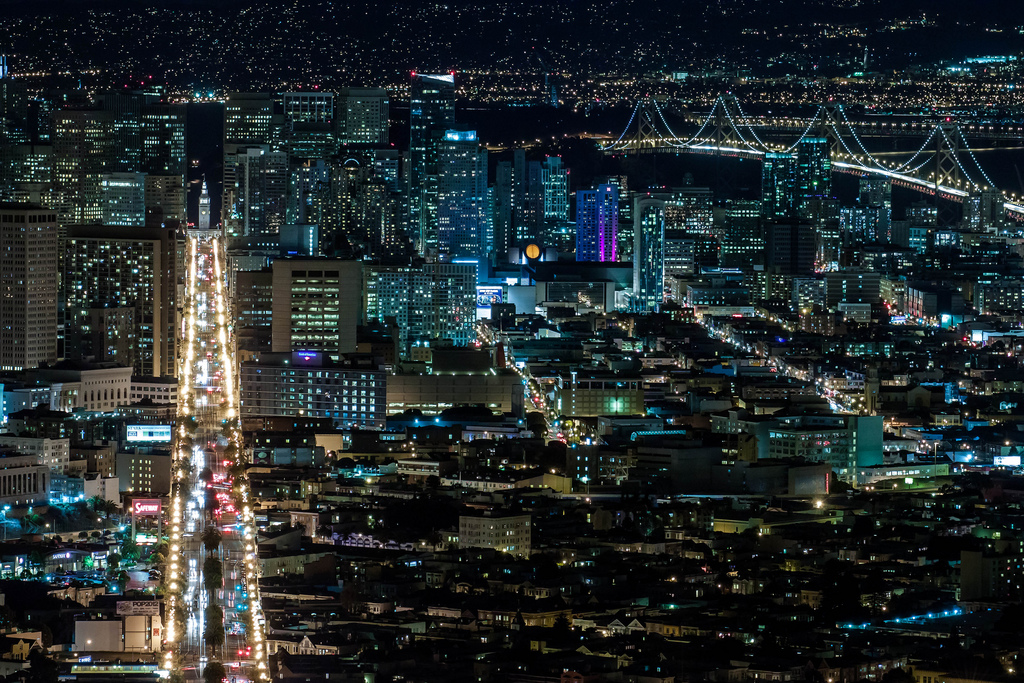 I suppose you could take your pick of a wide variety of activities down there in the city below.  Of course, I opted for lugging the camera and tripod on a late night hike over some hilltops.
I've been wandering the hills keeping an eye out for views like this for a long time now.  There are several places that come close, but I still know only one where I can get Market so nicely centered in a relatively easily accessible spot.