Amurrca!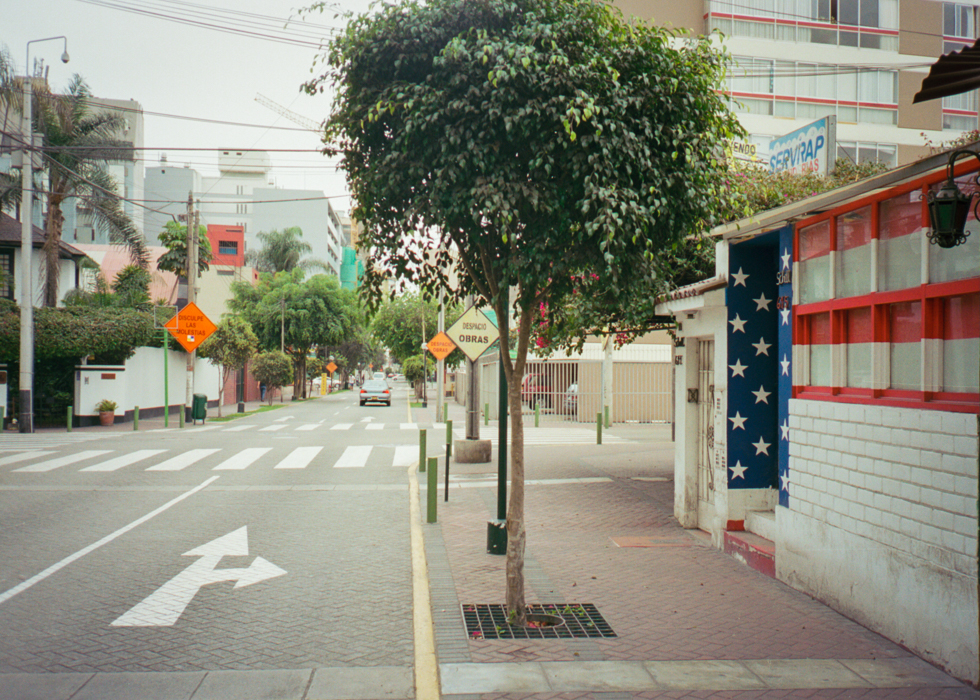 This wasn't quite what I expected to find on a Christmas morning run through the deserted streets of Lima, Peru: A storefront emblazoned with a giant, garish US flag.
It turns out that this was the site of the American Embassy Cafe, a joint opened here by a Texan (naturally) to share with Lima all of the greatest cultural and culinary wonders of the United States (buffalo wings, baseball, burgers, and surely the occasional chant of "USA! USA! USA!"). Unfortunately, the place seems to have shut down, so I was forced to head elsewhere to local restaurants and eat my way through all of the delicious ceviche, causas, anticuchos, aji de gallina, and so so many pisco sours. Rough way to survive, I know. :p
Kodak Portra 160 in a point and shoot Olympus Stylus Epic, on the run.