#FilmisNotDead, but Lunch is More Profitable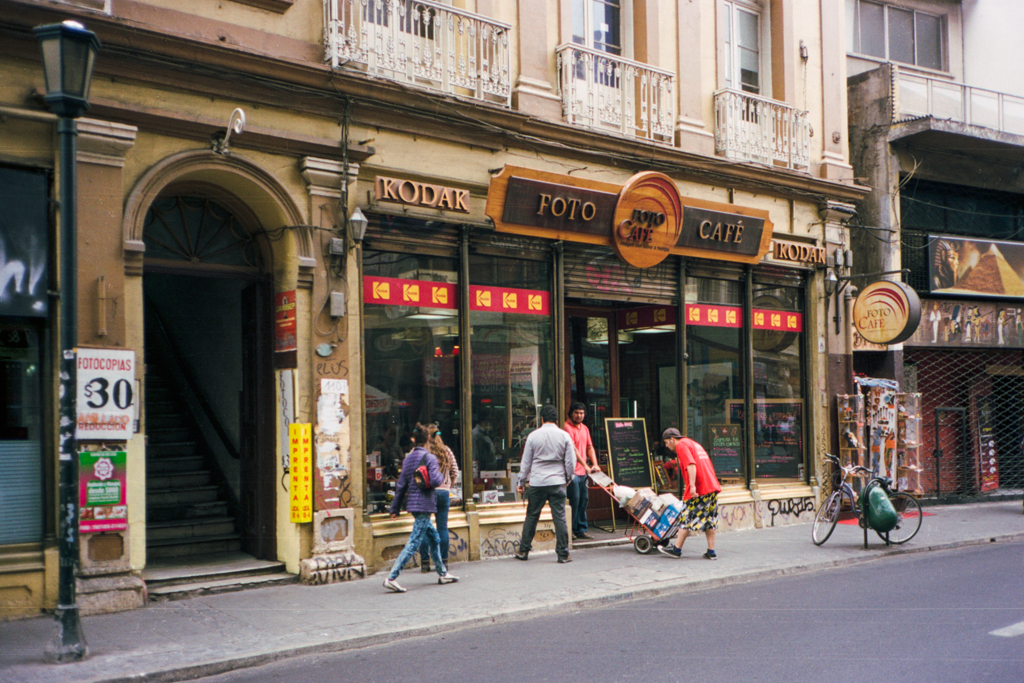 An interesting adaptation to changing times can be found at Foto Café in Valparaíso, Chile. As digital took over the photographic world, this former camera store and film developing shop opted to diversify, giving up equipment space and darkrooms in favor of a new kitchen and cafe space. The shop survives today mostly on the business of the cafe, but retains a small camera and print shop on the side (digital only these days), a gallery space, and the fantastic original brick and iron architecture of the space.
I ran into a little confusion here after being told that they didn't have menus, but managed to pick a tasty gnocchi and local beer out of the list of offerings that the waitress rattled off for me. (It turns out that I caused the confusion by asking for "el menú", which, in Chile, generally refers to "el menú del día", a prix fixe meal of the day. The cafe wasn't offering such a meal on that day, and I should have been asking for "la carta", which seems to be the correct way to ask for a printed menu here. The more you know.)
The lunch was tasty, the space was nice, and I'd at least prefer to think that the kitchen area was surely thoroughly cleaned and is definitely not contaminated with any nasty photography chemicals…I hope.
Shot on Kodak (appropriately) Portra 160 with the Olympus Stylus Epic point and shoot.