Day 141: YOGA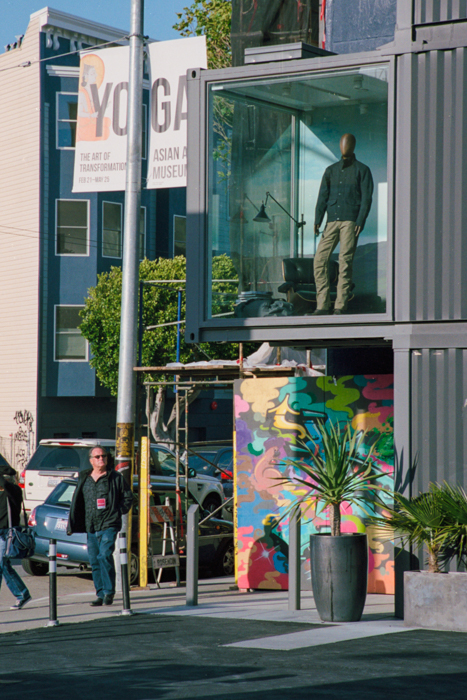 Day 141: May 21, 2014: Hayes Valley
Arriving a bit early for a birthday party in Hayes Valley, I found some lovely evening light around the Proxy setup on Octavia, so I had to take a few photos.
I was going for some sort of interesting combination of the window mannequin and the people on the street below, but couldn't quite get the elements together in a way that worked for me. Honestly, I wouldn't consider these worth posting if it weren't for the photo a day project, but it serves as another reminder to myself not to get discouraged when things don't quite work out.
Sometimes the elements don't come together. Sometimes I can spend a whole afternoon out and not come back with anything that excites me. What's important is to keep trying. As long as you're out there trying, you're out there learning, and that's the only solid path to success.
(Kodak Portra 160 in the Canon EOS 3)