Day 142: Lost in the Forest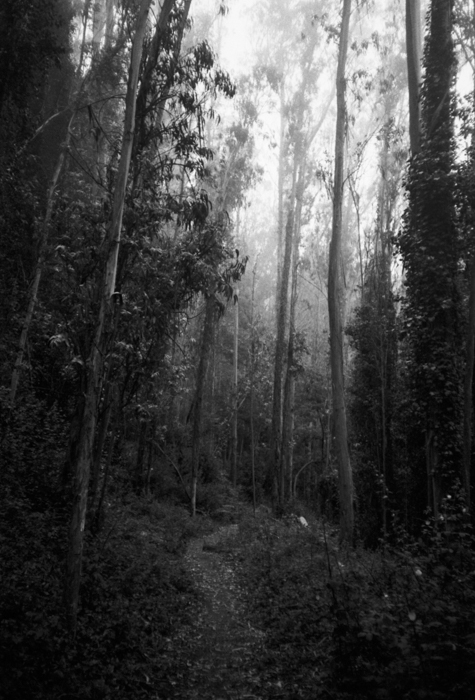 Day 142: May 22, 2014: Sutro Forest
Another day, another run. Normally, I'd take color film if I know I'm going to the park or into the forest, but today seemed like a good day to change that routine up.
I'm finding the black and whites from the Sureshots to be hit and miss, with some coming out really flat or oddly exposed. This one I like, but I'm not certain why it came out better than others. Having never taken any formal photography classes and picking up photography after digital reached full saturation, black and white film is a new world for me, and I have much to learn.
These were all processed by a lab, so I figure the first step is to procure some equipment and develop a few rolls myself to get a bit more control over the process. I have no idea where it will go from there, but I will admit there's a certain appeal to geeking out on the science of it.
I'll just have to see where the path takes me. Never stop moving.
(Arista Premium 400 B&W AKA Kodak Tri-X in the Canon Sureshot A1 SLC P22)