Day 151: Getting Around in West Portal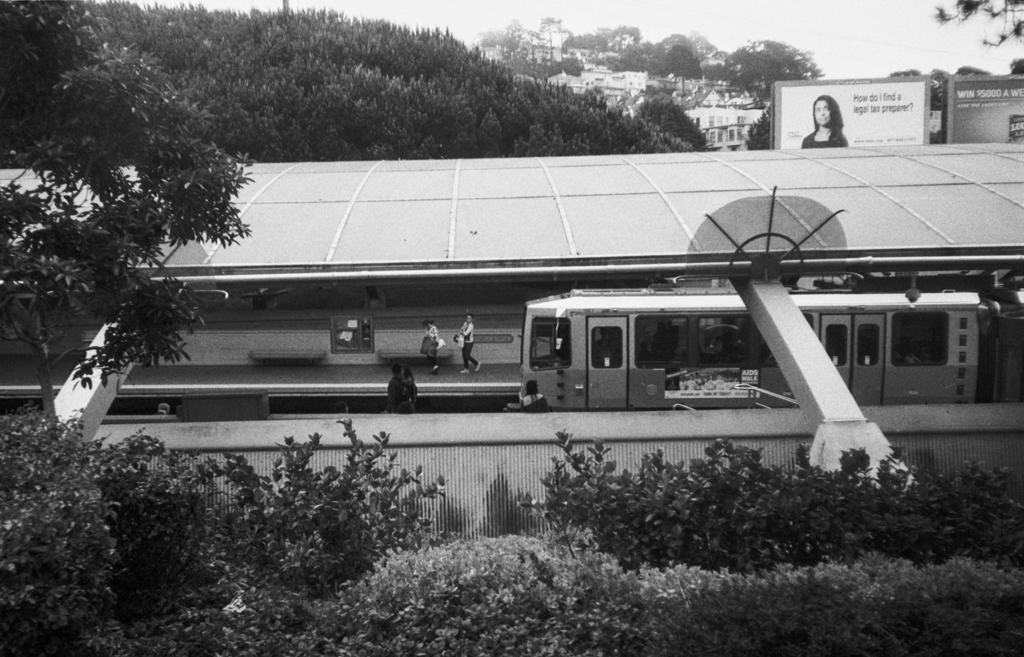 Day 151: May 31, 2014: West Portal Station
I started looking through my photos from South America and Antarctica, and have about 8000 + 14 rolls of unscanned film. So, safe to say, that might take me a minute to get through.
For now, here's the next in the line from last year's film project, finishing off May.  Only 7 more months to post. 🙂
Taken on an exploration run around West Portal station.  I don't get out to this chunk of the City very often, so I tried to combine some exercise with some new scenery this, wandering up and down the hills around the station. I ended up coming across this view into the station, which I hadn't seen before, and some interesting spots along the roads uphill from there.  Even after all the time I've been here, there's always something new to discover.
(Arista.edu black and white 400 in Canon Sureshot A1 SLC P20)