Day 2: The End of the Earth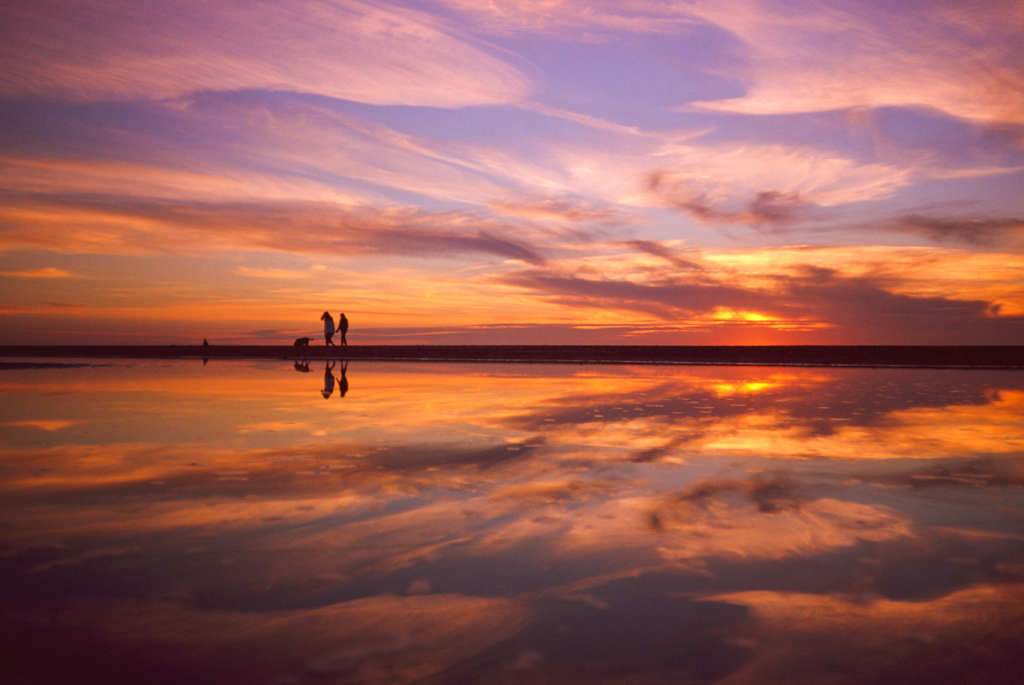 Day 2: January 2, 2014: Ocean Beach, SF, CA
Another beautiful sunset on Ocean Beach.  This is just how the new year starts in San Francisco, ya know?
When I'm losing my mind, full of anxiety, and nothing seems to make sense in the world, it's time for a run.  That's where I found myself at the start of this year.  I still can't put a finger on exactly why, but to say I felt overwhelmed upon returning to SF would be a massive understatement.  And so, I hit the road, January 2, starting off 2014.
I used to hate running.  With a passion.  So monotonous, so boring, so slow, so painful.  While stopped gasping for breath on a trail, I was once passed by a small child riding his tricycle, his mother walking alongside.  I still remember that moment, for all of it's discouragement.  This was not an instant love. Over time, though, I began to notice the clarity that would wash over me as I ran.  It soon ceased to be exercise so much as a form of therapy.  This monotony provided the perfect moment to dive into my own head, tune out the distractions, and leave all of the don'ts and won'ts and can'ts behind.
A persistent as my negatives can be, it turns out that they're also in horrible shape.  It only takes a few steps down the street before they start to give up and chase head home for a nap.  The more I run, the more of those anxieties and stressors and doubts I leave behind, and the world becomes more and more manageable.
On this day, the negatives tried hard to keep up (maybe they made a new year's resolution to get in shape?), and I nearly reached Ocean Beach by the time they all washed away.  Lucky for me, I happened upon the beginning of an amazing sunset to remind me how amazing this city and the world can be.
…Then I realized that I still had to run home in the dark, wet and covered in sand.
Always an adventure. 🙂
(Taken with another of the Canon Sureshot A1 Himalayan snow leopard cameras, possibly on expired Fuji Velvia 50 slide film, but I'd have to check on that…)