Day 31: Friday Night Drinking and Shooting Club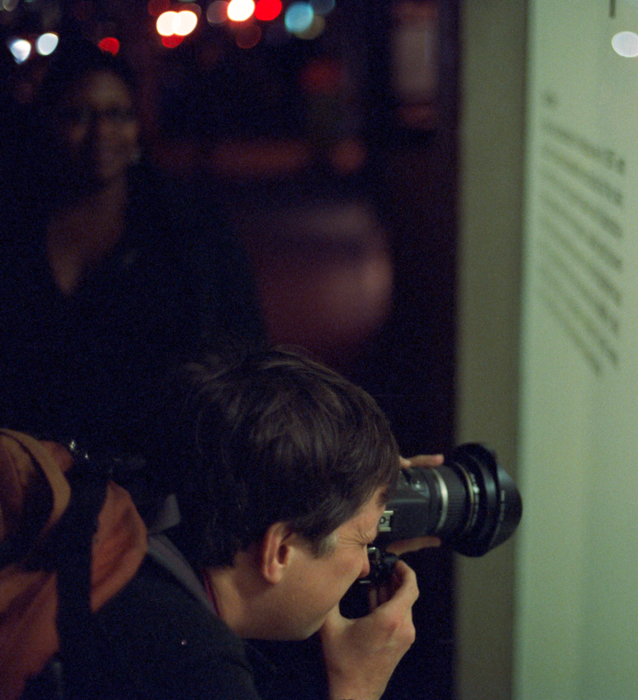 Day 31: January 31, 2014: The Marina.
Yes, THAT Marina.
Tonight was an adventure with the Friday Night Drinking and Shooting Club to that little slice of San Francisco that the rest of SF avoids.
This Flickr group was the first I started joining when I picked up my camera several years back and it's still going, albeit a bit less often these days. Basically the group gets together whenever someone is motivated to organize an outing, chooses a neighborhood, and goes out on a bar/flask crawl and photowalk. It's hard to say what led me to this group (definitely the drinking), but it was a great crew to discover.
Over the years, people coming and going, Yahoo's neglect of Flickr's community aspect, changing schedules, and a number of other factors have led the group to shrink quite a bit in numbers and frequency from it's peak. Now it tends to be a once-every-few-months outing, generally drawing a small cohesive group of usually less than a dozen.  It's still a great crew, and it's always fun to get back together, even if I tend to go light on the photo taking during most of our outings these days…
The Marina has been suggested as a neighborhood many times, but generally been passed over for a neighborhood with a more enjoyable bar scene. It finally happened, though. We finally went, and it wasn't that bad (although after our first stop at the Horseshoe Tavern, we did end up spending most of our time in Liverpool Lil's and the Presidio Social Club far from the Marina). I didn't take a ton of photos, again, but it was great to catch up with everyone, and I got to play a bit more with the Cinestill in low light. I think I was underexposing a bit here: I might need to give it a longer exposure at night next time.
(Cinestill 800T in the Canon EOS 3)