Giants Win! Part 3: Meanwhile, Elsewhere in San Francisco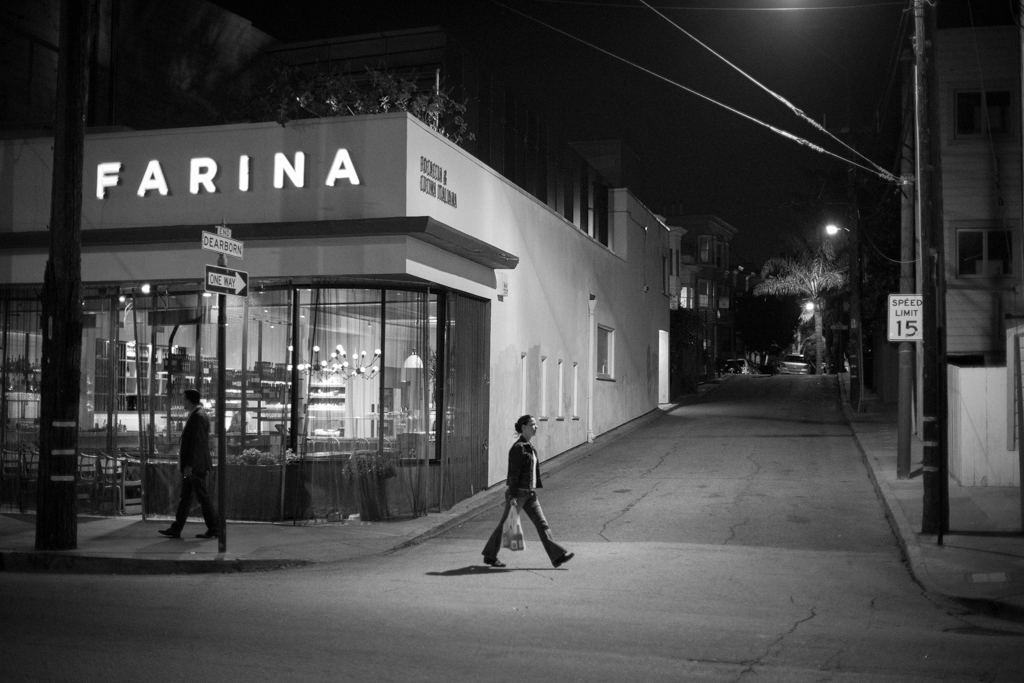 As I walked roughly 9 miles around the streets of SF last night, I was struck by the contrasts. There were the centers of action: the Mission shitshow, the party in the Haight, presumably Civic Center and AT&T Park were active as well. In between these, however, were unexpectedly vast expanses of silence. It was business as usual through most of SF, as shops and restaurants wrapped up the day, dogs were walked, and laundry was washed.
A few blocks away from any one gathering point, the ruckus quickly faded until the only remaining signs of the celebrations consisted of lines at the local liquor stores, buses parked along the streets after being taken out of service, an occasional high five on an isolated street, and of course, the buzz of the choppers over the Mission.
The Castro, just like 2012, showed all of the signs of a crazy celebration, with TP strewn from the Muni cables drifting in the breeze, but was completely deserted by the time I made it over there around 9:30PM. I assume everyone moved on to the Mission or went home early from there.
I also ran through a couple rolls of film while I was out, but those will take a bit to get developed, so these are all of my digital shots for today.