Can't Rain On My Parade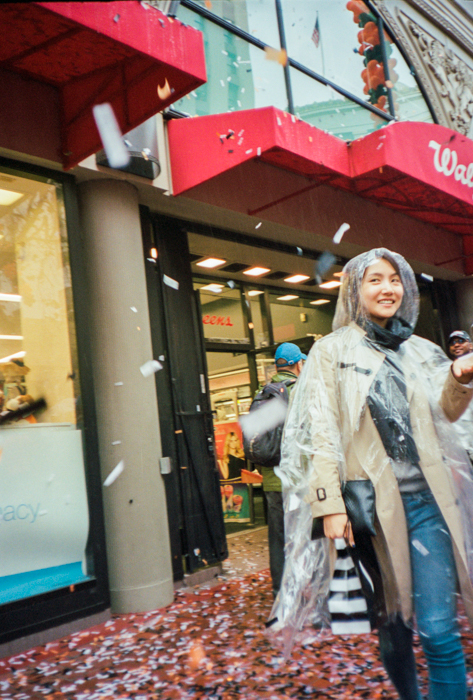 A little something from the street during the Giants' rainy World Series parade last Halloween. I got there pretty early, but got bored of standing on the sidelines waiting for the parade to start, and instead spend most of the morning wandering up and down Market Street, doing a little people watching and photographing until the buses started moving. The little toy-like waterproof Canon Sureshot A1 again performed admirably in the moments when the rain was coming down too hard to pull out a more valuable camera. For a $20 eBay camera, I've been entirely impressed by the little beast.
All in all, the atmosphere for our 3rd WS parade in 5 years was electric, despite the rain, and totally worth the soaked shoes and numb feet. 🙂
I'm not going to jump on the bandwagon and pretend I'm a diehard Warriors fan, as I haven't followed the sport that closely since my team disappeared into Oklahoma once upon a time and hasn't been seen since. However, I'd love to see them to pull this off and bring Oakland it's own championship parade before SF finally steals the team back to this side of the bay.
(Portra 400, Canon Sureshot A1)