New Year's Day, 2014: Bolinas, CA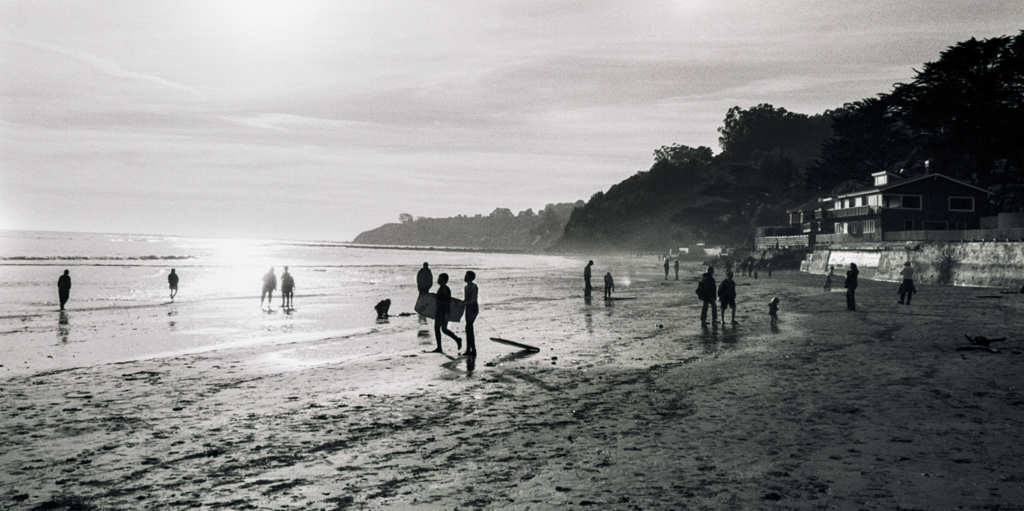 This 365 Film project has become an exercise in patience already, as I've just gotten a few more rolls of film developed and scanned, only to realize that January 2 is on a roll I haven't quite finished yet.  Such is the nature of analog, I suppose.   And maybe I could use a little more patience.
I ordinarily wouldn't have posted this photo.  Had it been digital, it would have earned a quick glace, and then a trip to the external hard drive for archiving.  In these days of digital and iPhones and Instagram and Facebook and Flickr, it all seems so ephemeral.  Take a photo, post the photo, and within a couple days, forget the photo.  That seems to be the way I operate these days, whether I like it or not.  But here I find myself, waiting for the next photo for my series, and while I wait, I keep coming back to look at these shots from day one.  This one in particular keeps growing on me, for the personal feelings it stirs up.
The world was weighing heavily on me this year when I returned to SF after the holidays, and it wasn't long before I found myself fleeing to someplace I could relax and reset.  Here, in Bolinas, I found a crowd who had escaped the pace of the real world, even if just for a brief moment.  Here, we all frolicked on the beach and in the waves, sharing this special place.  Outside of cell phone range, we were immune to the pressures of work and life.  Here, our lives were dictated only by the tides and the sun's slow march across the January sky.
I come into this 365 project not knowing what I'll learn.  I initially set out figuring that it would be different than what I learned from my digital 365 project in 2011, but I still only gave thought to the technical aspects of my learning.  I feel that it's already begun to show me something so much more powerful, though.  I don't want to speak too soon, being only one week in, but what if that is the biggest lesson of all in this project?  Maybe this project forces me to slow down and really appreciate these moments: To make them into something tangible, to not let them disappear into the mist.
So I forge ahead.