What Really Matters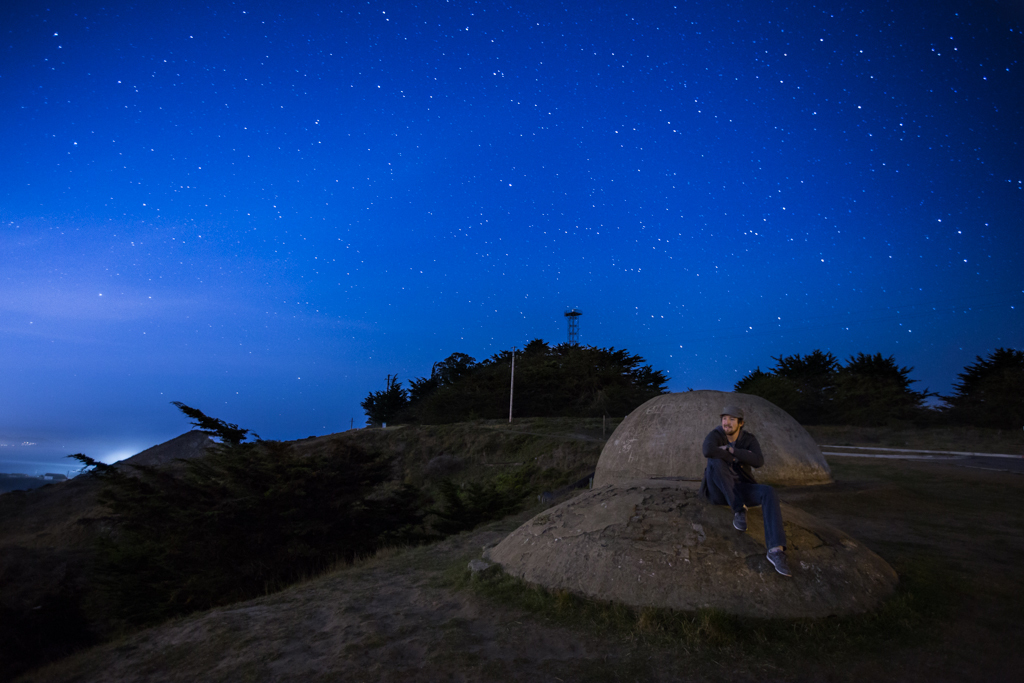 Where do you go to find your peace?  What is it that centers you in this crazy world of ours?  What brings you true joy?  Is there a location you find yourself returning to in your mind, no matter where you physically are?
I don't have a full answer to those questions, but my best attempt at this moment involves darkness, stars, an isolated hilltop, and the sound of silence.  I love this city, and wouldn't give it up, but it can be intense.  For me, it's the random escapes into the lands beyond that clear my head calm me the most.  And stars.  My god, I love seeing the stars.  Can't we agree to turn all the lights in SF out for just one night and all just stare at the sky? Magical.
This one isn't film, that project is still marching along, but rather a prelude to something else that I'm pondering.  That is, I'd like to put together a portrait project this year.  Ideally, I'd love to capture all of the wonderful people out there in my life who make my world the amazing, meaningful place that it is.  Some of you I've known for years, some have come into my life recently, and some I'm sure I've yet to meet along the way, but all of you shape my world in ways I could never anticipate and wouldn't change for anything.  Do you want to play along?  Can I take your portrait in a place you love, or somewhere with a deep meaning in your life?