Day 4: It Gets Worse Before it Gets Better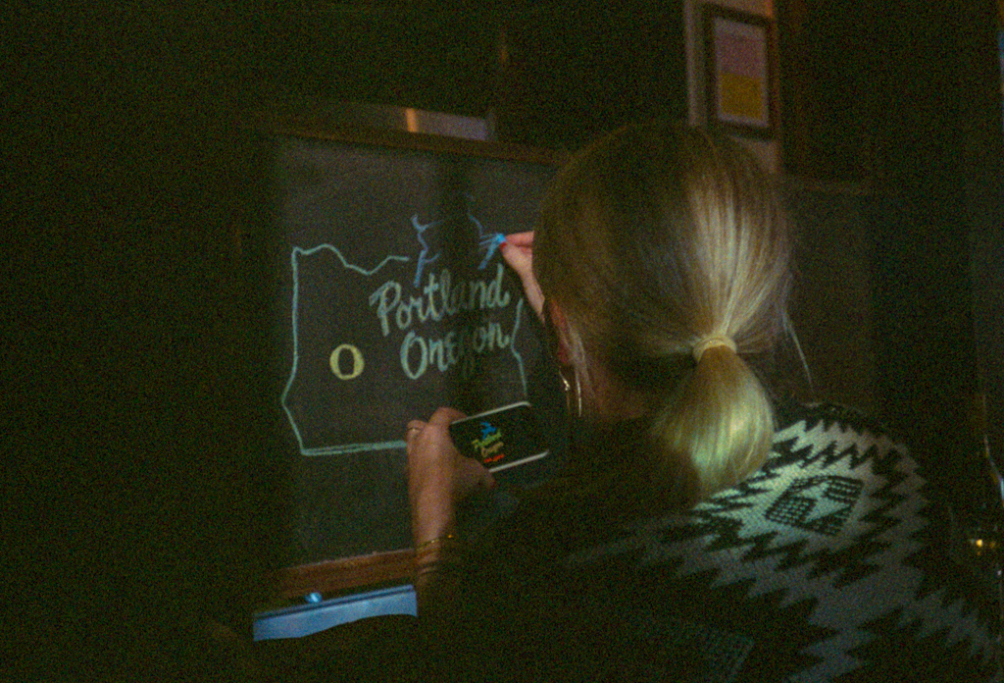 As predicted, things are running a bit out of order here, while I wait for film to be finished and developed.
Day 4: January 4, 2014: Monk's Kettle, San Francisco, CA
I found this woman meticulously duplicating the sign over old town Portland from an image on her phone onto the chalk board at Monk's Kettle. After watching for a bit while we had a couple beers, the light came up nice for a minute as the sun passed. Unfortunately, the photo came out pretty messy still…
I thought I was using a roll of 6 to 7-year expired Kodak 400 film, but it turned out to be a roll of expired Kodak 800 film. Sounds like a small difference, but the 400 has given me some interesting effects, while 800 really doesn't seem to hold up well with age. I have a dozen or so more rolls of it, though, so I suppose I'll need to experiment a bit more to figure out how to use it.  Experiments in expired film: Some experiments are bound to fail… Learn from them for the future.  No giving up.