Day 102: Just The Way You Are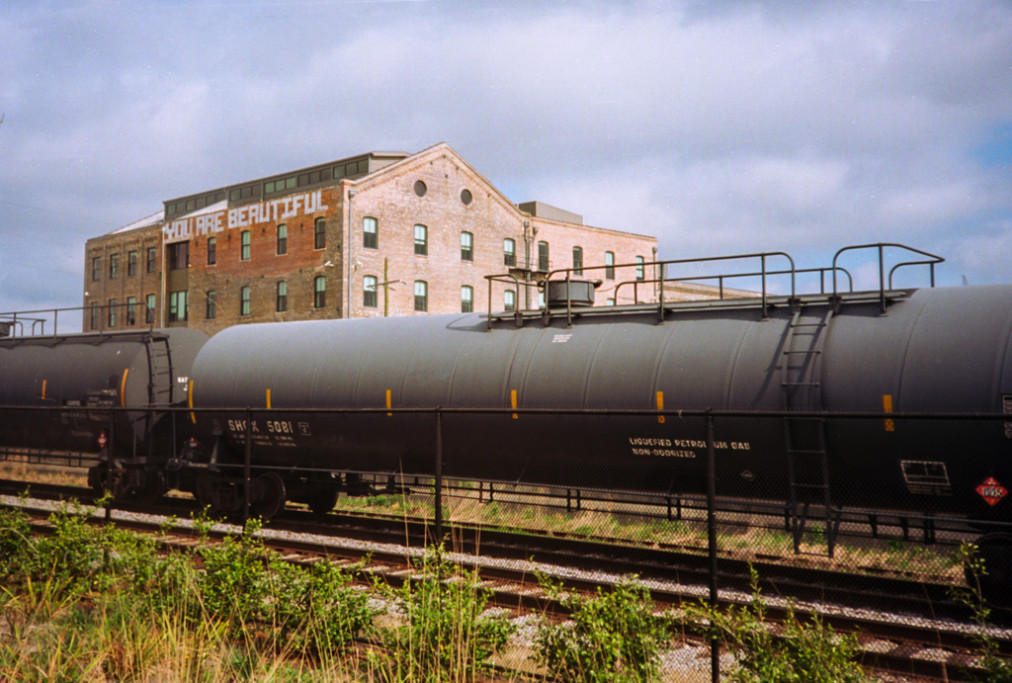 Day 102: April 12, 2014: Bywater, New Orleans
I don't know if it's right to call the Bywater an artist's district, considering that the entirety of New Orleans seems to flow with artists and musicians, but I got a feeling that this area had a higher artist concentration than elsewhere. There also seems to be a certain amount of contention with the hipster demographic coming in, which reminds me of other historically art-centric districts in other cities. Either way, I went out exploring on a morning run and just loved this neighborhood. Filled with random art installations, fantastically bright colors, and wonderful architecture, it was a treat to explore.
I stuck mostly to Chartres on this particular morning, heading out to take a peek at the new Crescent Park along the Mississippi, which I had noticed on a map. It's currently a bit difficult to get across the train tracks to the park (I believe there will eventually be an entrance on the west end of the park once everything is finished), but I was in no hurry and didn't have much trouble finding my way to the footbridge and over into the park. Probably owing to both the difficulty of entry and the early morning hour, I felt like I had the place to myself, only coming across a handful of other runners and bikers on the jogging and biking paths that run the 1.4 mile length of the park, alongside the river and the historical remains of crumbling wharfs that dominated this stretch not too long ago.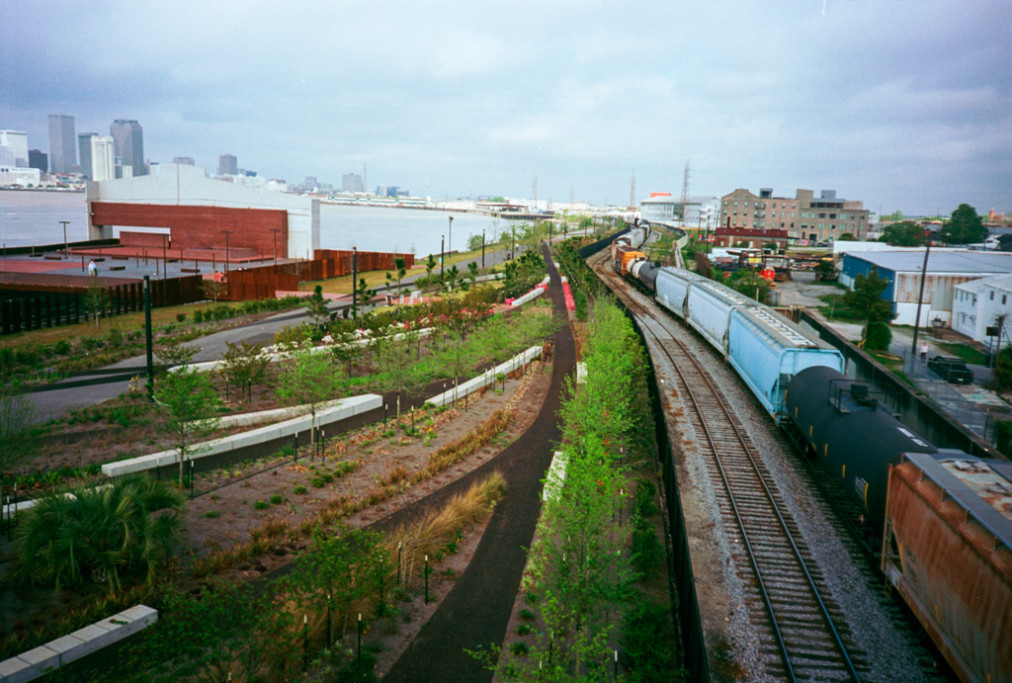 The park is gorgeous little swath of green sandwiched between the commercial shipping on the river and the freight trains on the inland side. After a couple days with all of the crowds and drinks and all of the craziness of New Orleans, this place was my morning refuge, providing a place to escape it all and clear my head for an hour or so. More than just an escape, though, I loved the way the park was designed to retain a connection to its history, both in proximity to this active industrial transport on both sides and in the repurposing of the existing wharfs and structures to provide historical context. I got some alone time, a run, some history, and some photos.
Throw in a beignet and think this place would have everything I could possibly need to recharge for another busy day. 🙂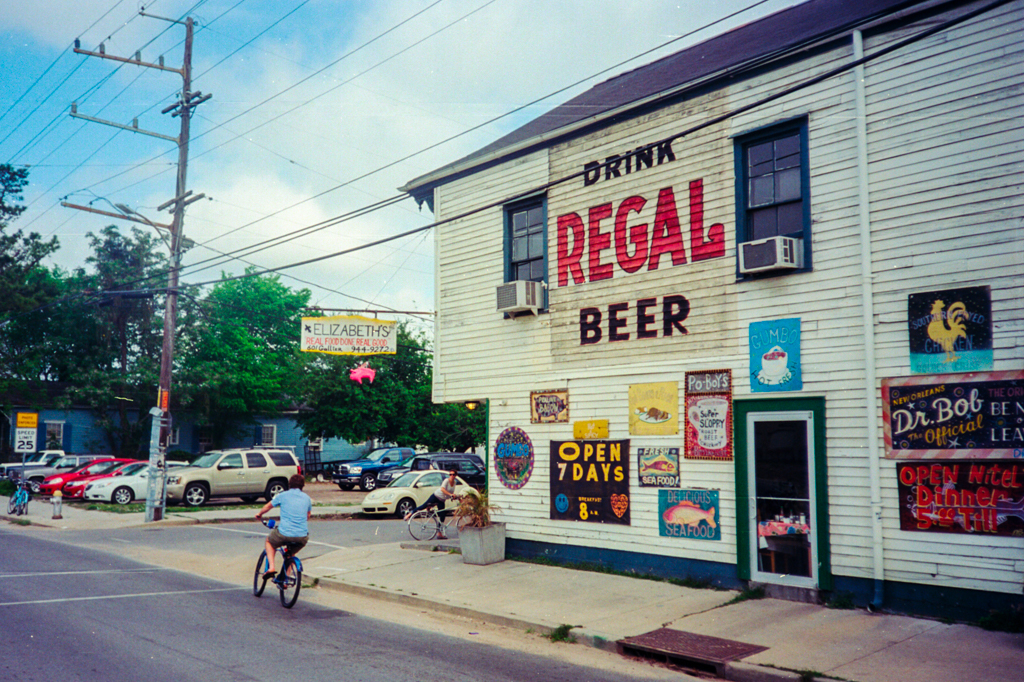 By the way, Elizabeth's has delicious and somewhat comically large po-boys and other foods.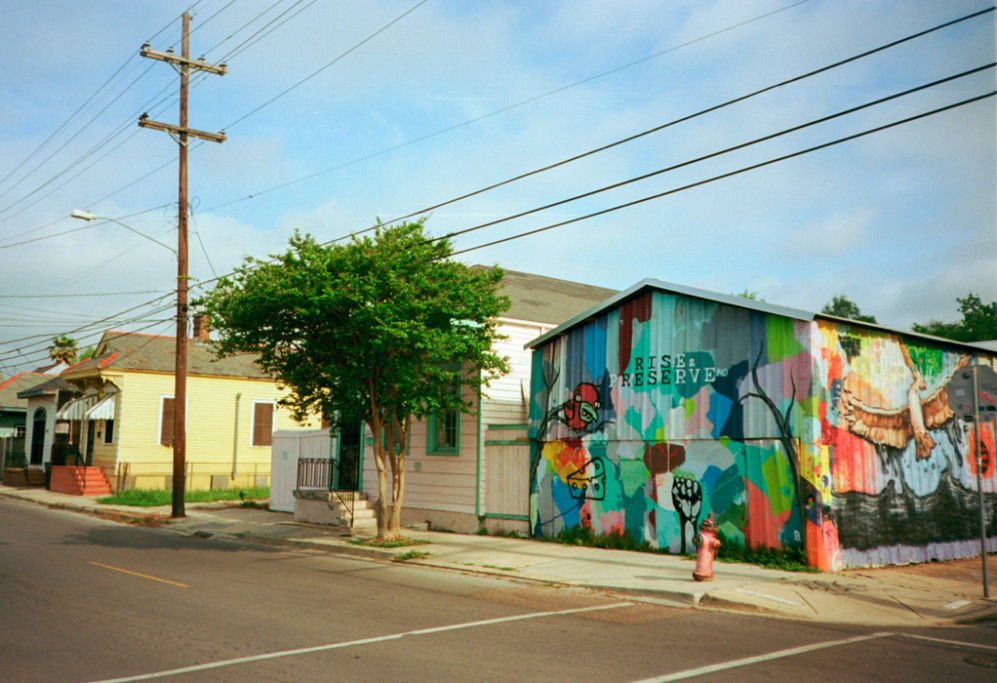 Rise and Preserve, indeed, NOLA.
(All shots taken on the run with Kodak Ektar 100 in the Canon Sureshot A1 SLC P9, which I hadn't taken out before. Unfortunately I discovered that it needs a cleaning after it scratched the bejeezus out of my film, requiring some liberal use of the clone tool on the scans)